NFL Week 12 Power Rankings: Rams, Colts enter top 5 after latest wins
Here is the Week 12 edition of the NFL Power Rankings
The Los Angeles Rams and Indianapolis Colts are two teams in the NFL that came away with the biggest wins of Week 11.
The Colts hosted the Green Bay Packers in an epic matchup, and behind 288 passing yards and three touchdowns from quarterback Philip Rivers, Indianapolis came away with a 34-31 overtime victory over Aaron Rodgers and company.
Los Angeles, on the other hand, traveled to Tampa Bay to take on Tom Brady and the Buccaneers. Quarterback Jared Goff threw for 376 yards and three scores, and the Rams rookie safety Jordan Fuller intercepted Brady twice en route to a 27-24 win.
Both wins moved the Rams and Colts into the top five in the latest rankings. But there were a few other teams who make significant strides as well.
CLICK HERE FOR MORE NFL COVERAGE ON FOXNEWS.COM
Here is the full Week 12 edition of the NFL Power Rankings.
32) NEW YORK JETS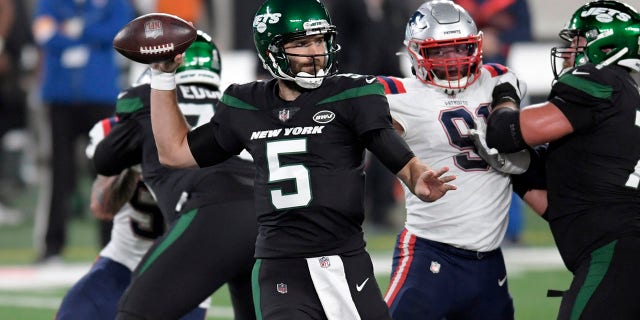 Record: 0-10
Week 11 result: 34-28 loss to Los Angeles Chargers
Previous ranking: 32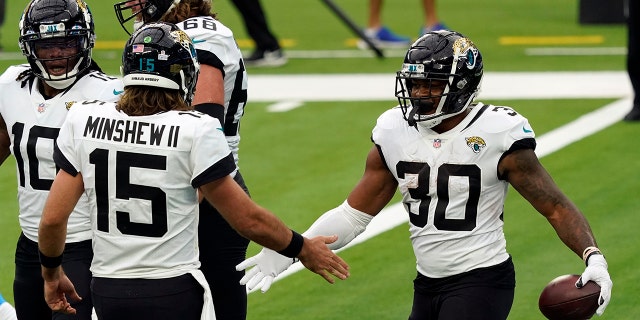 Record: 1-9
Week 11 result: 27-3 loss to Pittsburgh Steelers
Previous ranking: 31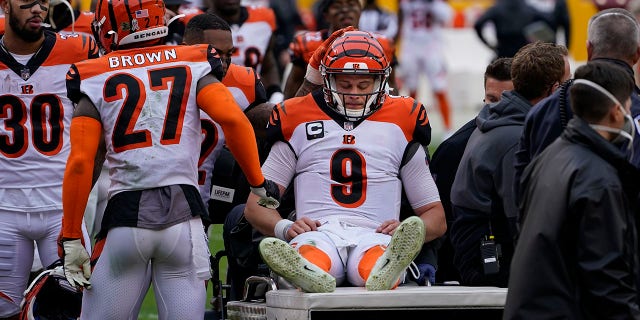 Record: 2-7-1
Week 11 result: 20-9 loss to Washington Football Team
Previous ranking: 24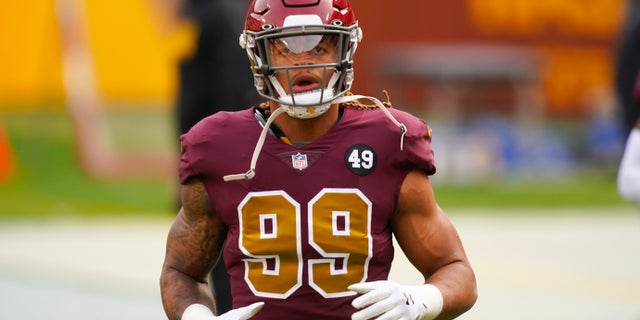 Record: 3-7
Week 11 result: 20-9 win over Cincinnati Bengals
Previous ranking: 29
28) DALLAS COWBOYS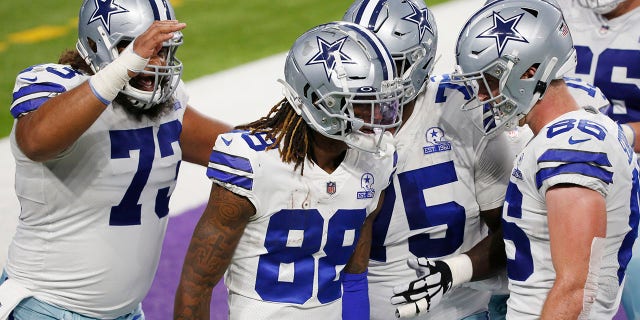 Record: 3-7
Week 11 result: 31-28 win over Minnesota Vikings
Previous ranking: 30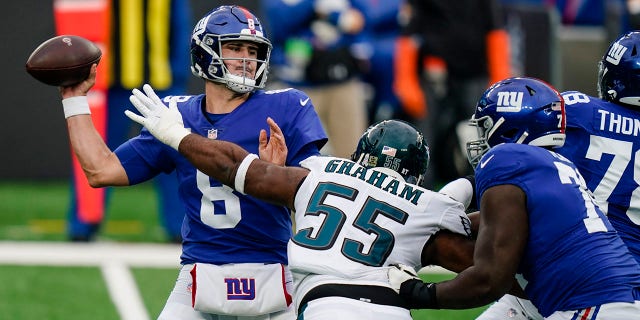 Record: 3-6-1
Week 11 result: 22-17 loss to Cleveland Browns
Previous ranking: 23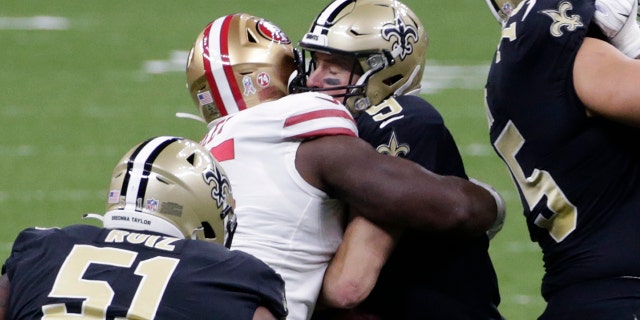 Record: 4-6
Week 11 result: BYE
Previous ranking: 22
25) DETROIT LIONS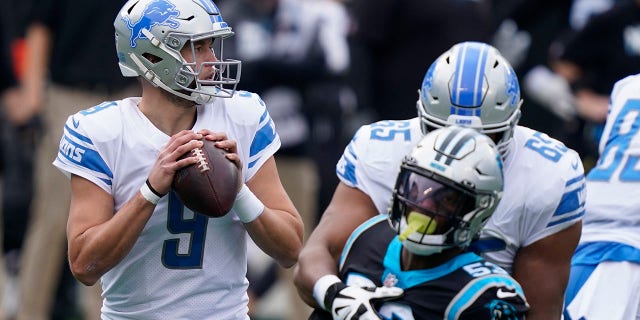 Record: 4-6
Week 11 result: 20-0 loss to Carolina Panthers
Previous ranking: 21
24) NEW YORK GIANTS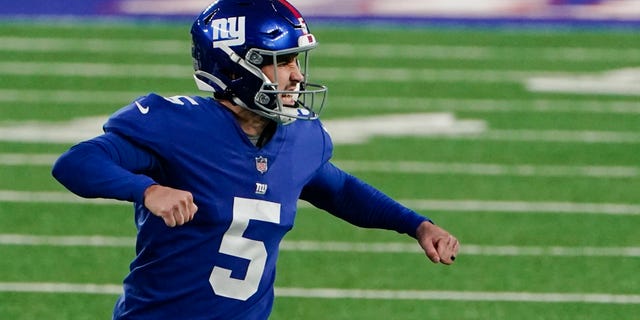 Record: 3-7
Week 11 result: BYE
Previous ranking: 20
23) CHICAGO BEARS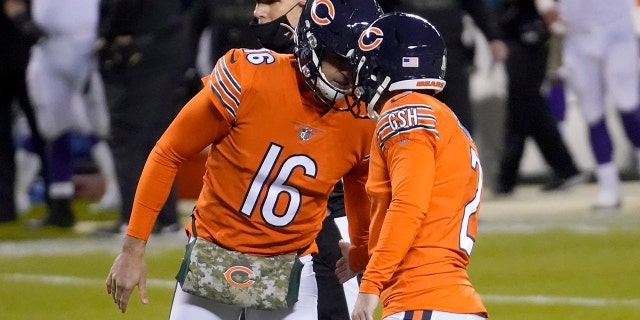 Record: 5-5
Week 11 result: BYE
Previous ranking: 19
22) ATLANTA FALCONS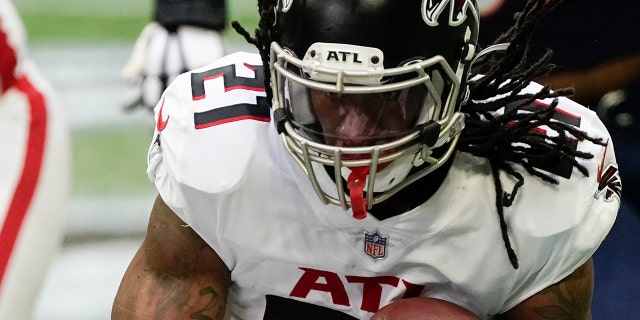 Record: 3-7
Week 11 result: 24-9 loss to New Orleans Saints
Previous ranking: 18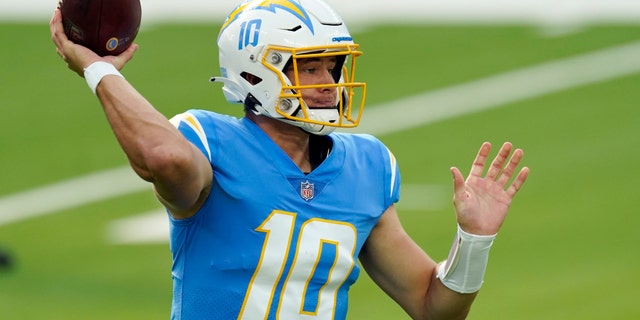 Record: 3-7
Week 11 result: 34-28 win over New York Jets
Previous ranking: 28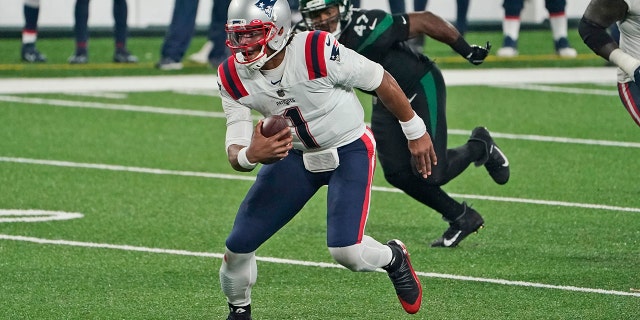 Record: 4-6
Week 11 result: 27-20 loss to New England Patriots
Previous ranking: 17
19) HOUSTON TEXANS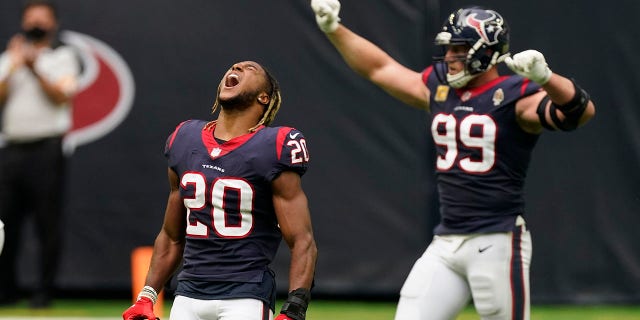 Record: 3-7
Week 11 result: 27-20 win over New England Patriots
Previous ranking: 27
18) DENVER BRONCOS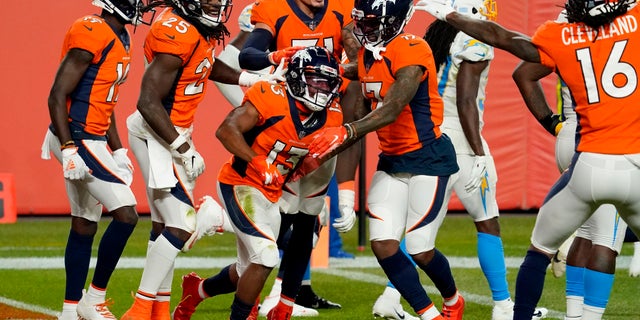 Record: 4-6
Week 11 result: 20-13 win over Miami Dolphins
Previous ranking: 26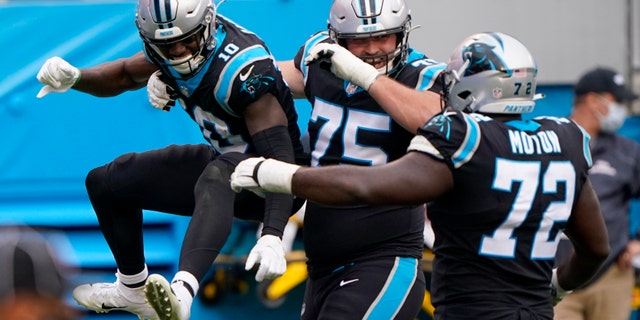 Record: 4-7
Week 11 result: 20-0 win over Detroit Lions
Previous ranking: 25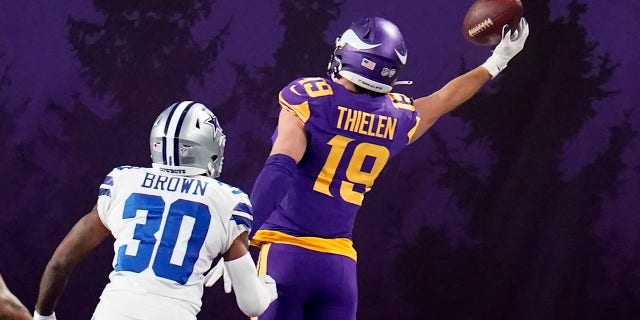 Record: 4-6
Week 11 result: 31-28 loss to Dallas Cowboys
Previous ranking: 15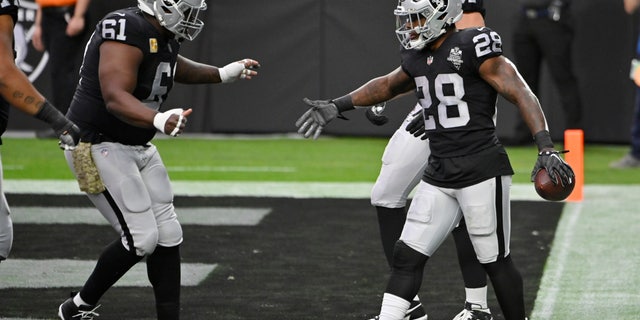 Record: 6-4
Week 11 result: 35-31 loss to Kansas City Chiefs
Previous ranking: 13
14) MIAMI DOLPHINS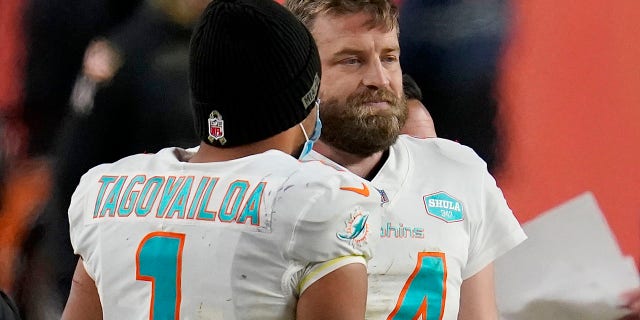 Record: 6-4
Week 11 result: 20-13 loss to Denver Broncos
Previous ranking: 6
13) CLEVELAND BROWNS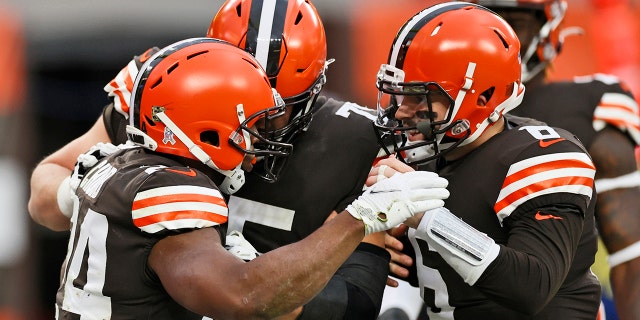 Record: 7-3
Week 11 result: 22-17 win over Philadelphia Eagles
Previous ranking: 13
12) BALTIMORE RAVENS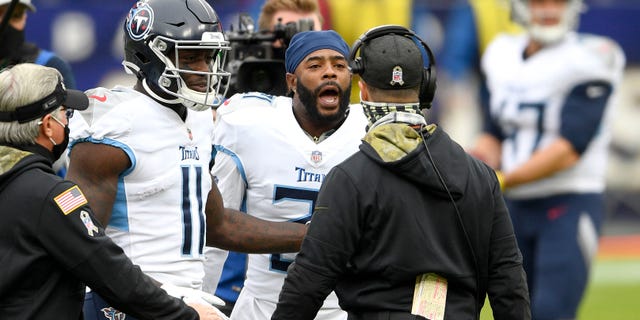 Record: 6-4
Week 11 result: 30-24 loss to Tennessee Titans
Previous ranking: 9
11) TENNESSEE TITANS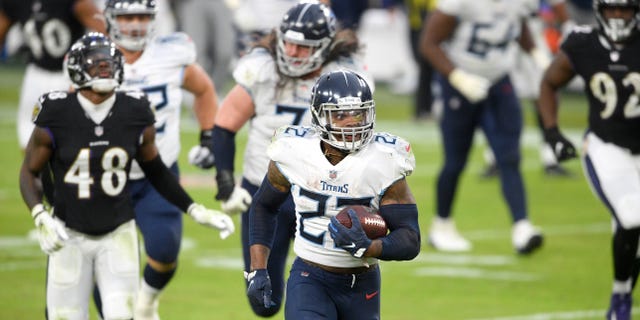 Record: 7-3
Week 11 result: 30-24 win over Baltimore Ravens
Previous ranking: 14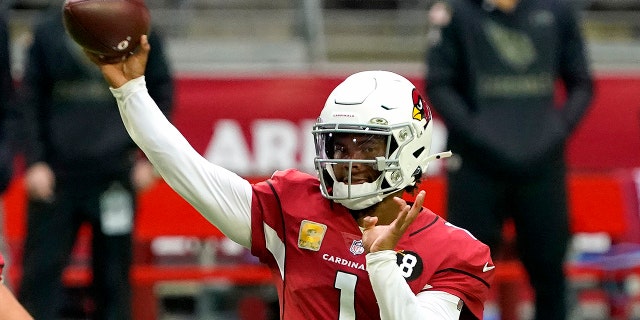 Record: 6-4
Week 11 result: 28-21 loss to Seattle Seahawks
Previous ranking: 7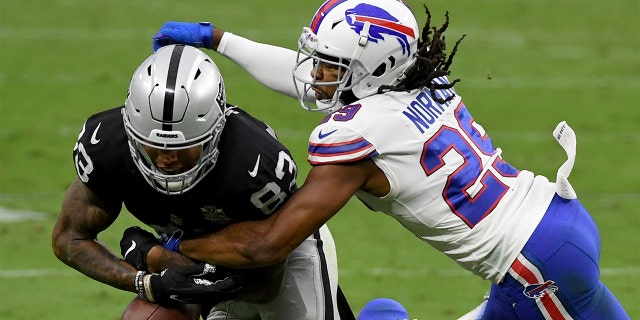 Record: 7-3
Week 11 result: BYE
Previous ranking: 10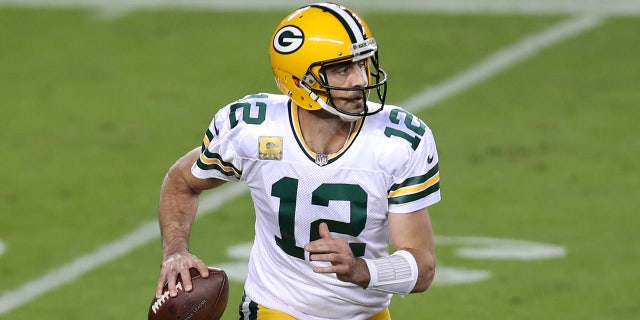 Record: 7-3
Week 11 result: 34-31 loss to Indianapolis Colts
Previous ranking: 5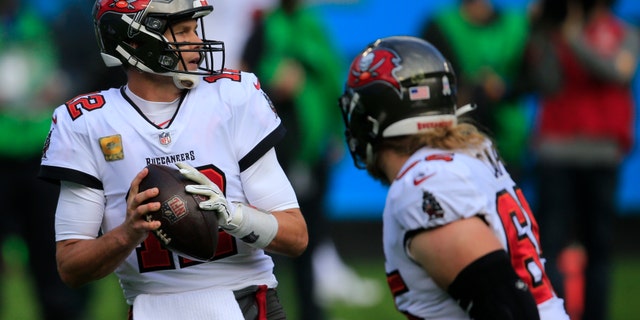 Record: 7-4
Week 11 result: 27-24 loss to Los Angeles Rams
Previous ranking: 4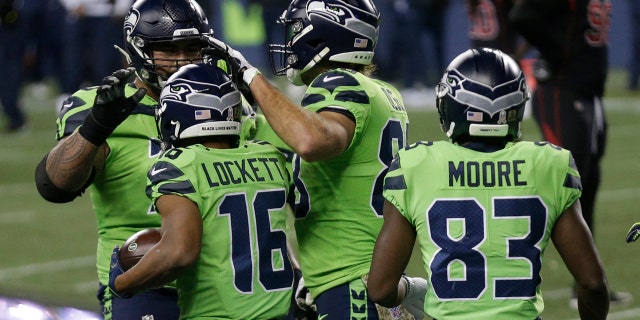 Record: 7-3
Week 11 result: 28-21 win over Arizona Cardinals
Previous ranking: 11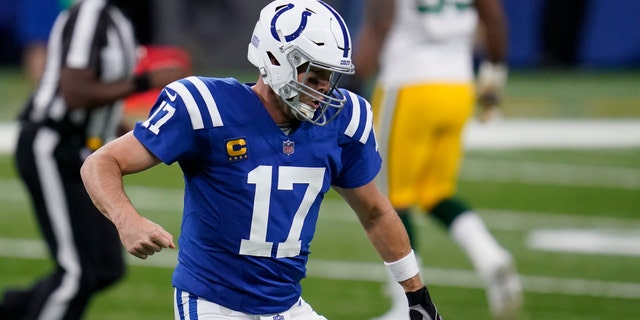 Record: 7-3
Week 11 result: 34-31 win over Green Bay Packers
Previous ranking: 12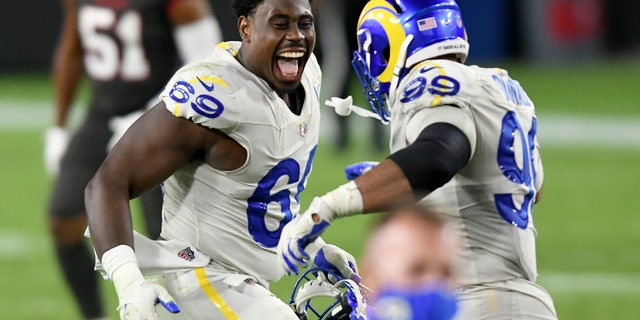 Record: 7-3
Week 11 result: 27-24 win over Tampa Bay Buccaneers
Previous ranking: 8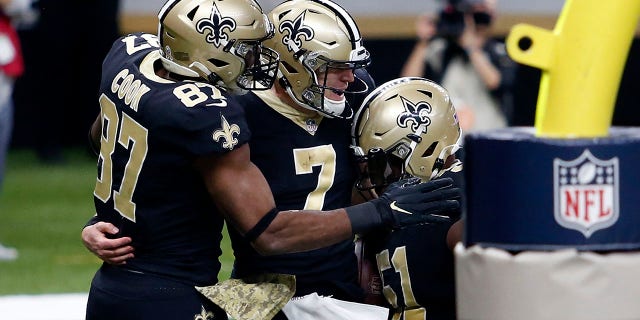 Record: 8-2
Week 11 result: 24-9 win over Atlanta Falcons
Previous ranking: 3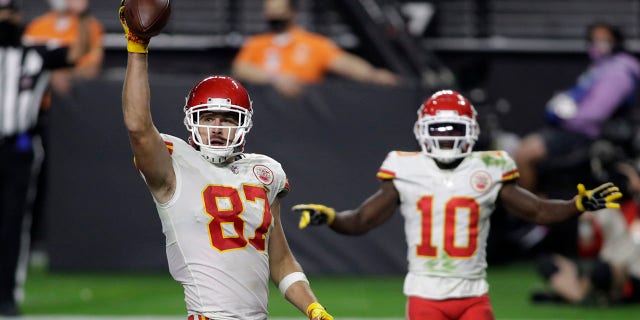 Record: 9-1
Week 11 result: 35-31 win over Las Vegas Raiders
Previous ranking: 2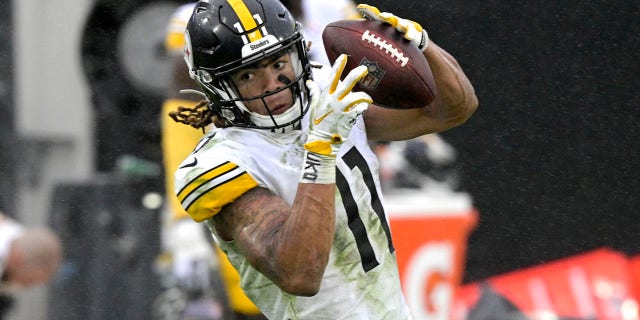 Record: 10-0
Week 11 result: 27-3 win over Jacksonville Jaguars
Previous ranking: 1